Kent Manske: Nature's Dilemma
December 2–30, 2023
This selection of work addresses Kent's emotional and philosophical conflicts as a contributor and participant in consumer culture while simultaneously having deep concern and empathy for the survival of other species.
Palo Alto Rinconada Library Gallery
1213 Newell Road, Palo Alto, California
(next to the Palo Alto Art Center)
Tuesday–Sunday, 10am–6pm, Thursday 12–8pm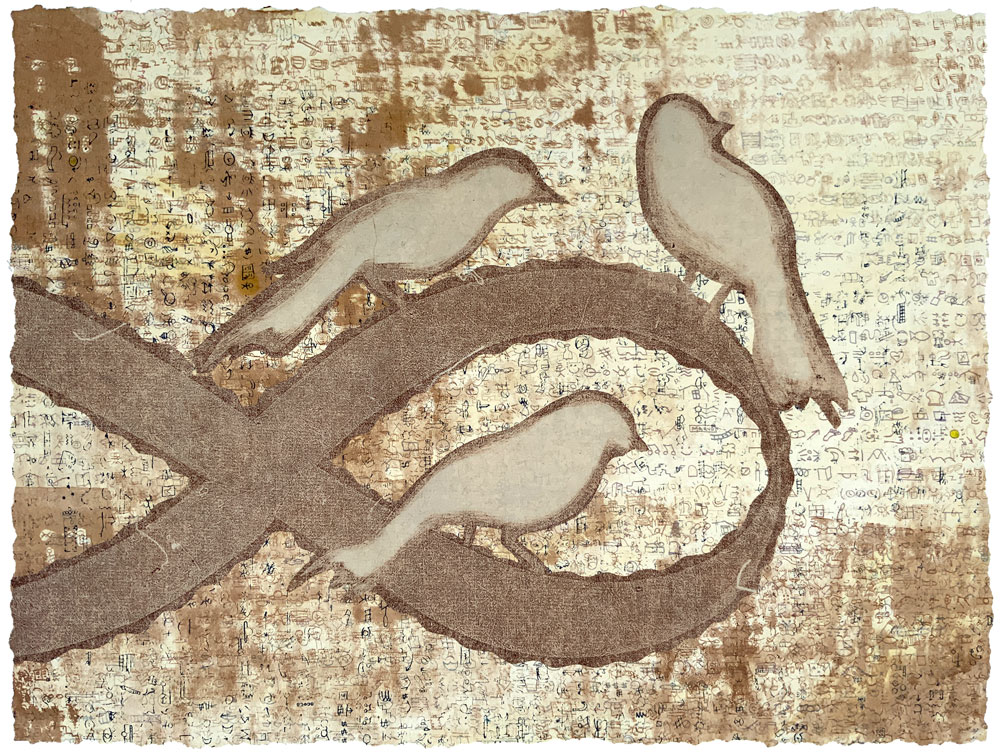 ---
de Young Open 2023
through January 7, 2024
Nanette's monoprint Milagros for Times Like These is included in The de Young Open 2023. The Fine Arts Museums of San Francisco magazine featured Nanette's work in the inside front cover! Additional work in this series may be seen at The Main Gallery in Menlo Park.
De Young Museum, Golden Gate Park, San Francisco
---
Garland Variations
A California Society of Printmakers Risograph Anthology
Seven new drawings from Kent's 2023 series Existential Epistemologies were created for, and published in, Garland Variations, a Risograph Anthology publication. Master Risograph printer Zach Clark of National Monument Press shares "Garland Variations exists as an experimental publication in which each of the participating artists collaborated with me to make original works intended for Risograph printing, many for the first time. The results are a collection of work I feel is truly unique within the intersection of Riso and traditional printmaking." Garland Variations features the work of Beth Fein, Megan Broughton, Kent Manske, Kelly Autumn, LeeAnn J. DiCicco, Kevin Harris, & AV Pike.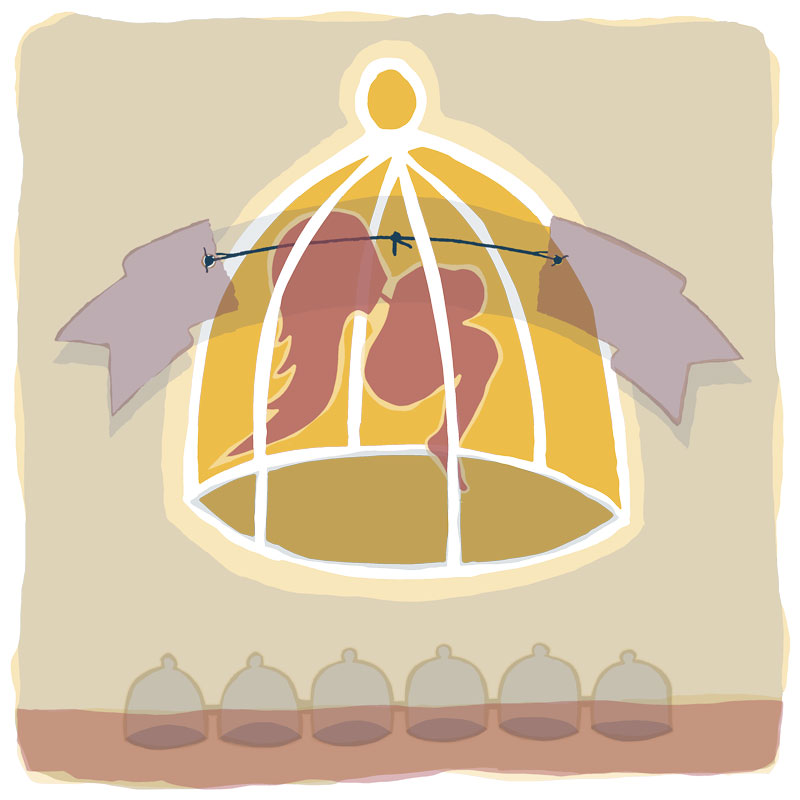 ---
Nanette reviews Transcending Physicality: The Essence of Place
through December 16, 2023

After visiting Transcending Physicality at SFACG—it is a poignant and engaging show—Nanette wrote a review published by Slippage.net. The exhibition was curated by Minoosh Zomorodinia. Nanette has been following Minoosh's projects since interviewing her during a residency at Recology. You can read that interview at Whirligig.
San Francisco Arts Commission Gallery.
War Memorial Veterans Building
401 Van Ness Avenue, Suite 126

Wednesday–Saturday, 12pm–5pm
---
Art Bias First Sunday's Open Studios
Sunday, December 3, 2023, 11am–5pm
This month's First Sunday's Open Studios will have extended hours with holiday events planned.
Art Bias, 1700 Industrial Road, San Carlos, California