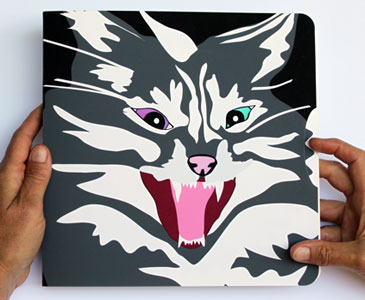 Karen Chew and Nanette Wylde are meowing up a storm over the completion of their new book Hello Catty!
Hello Catty! is a light-hearted, yet poignant play on catty behaviors couched by a feline perspective and inspired by the meanness of others.
Designed as a movable board book, it consists of five two-page spreads. Each spread contains user interactive elements: wheels, pop-ups, pulls, spinners, windows, flaps, a game and ephemera.
A Hello Catty! celebration event is scheduled for late April. Contact either Karen or Nanette to be included in the guest list. Space is limited.
See more about Hello Catty! at Hunger Button Books.