Two years in the kitchen and we are salivating to serve up Foodies at Codex February 5 – 8.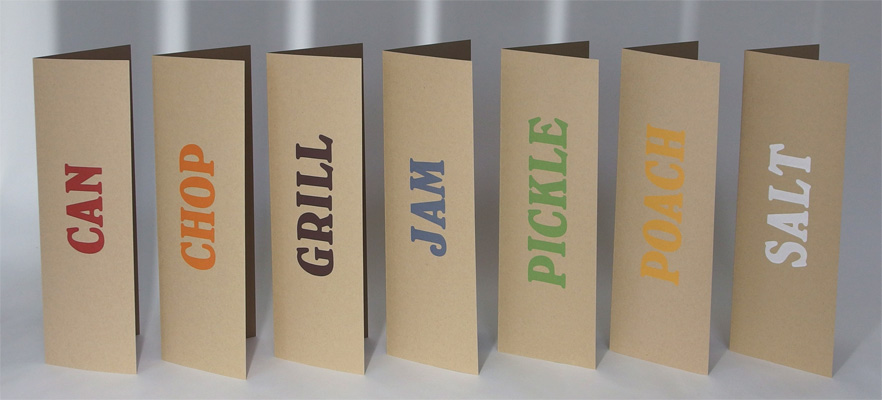 Foodies: Seven West Coast Foodie Vignettes is a portfolio of seven letterpress printed folios, each with wood type printed cover, two color interior screen print illustration, and original story which explores the diversity of meaning in food related language. Foodies is housed in a letterpress printed portfolio.
The print work for this project includes 46 press runs of 25 colors. The stories are by Nanette Wylde. Illustrations and design by Kent Manske.
You can see and read more at: preneo.org/projects/foodies. Or visit us at Codex!