The busy spring bees have us both showing books and prints in a handful of exhibitions. We are also excited to cross-pollinate our social practices with an upcoming Meaning Maker intervention.
We celebrated Dada's 100th anniversary with a poetry reading :
Nothing is Here, DaDa is its Name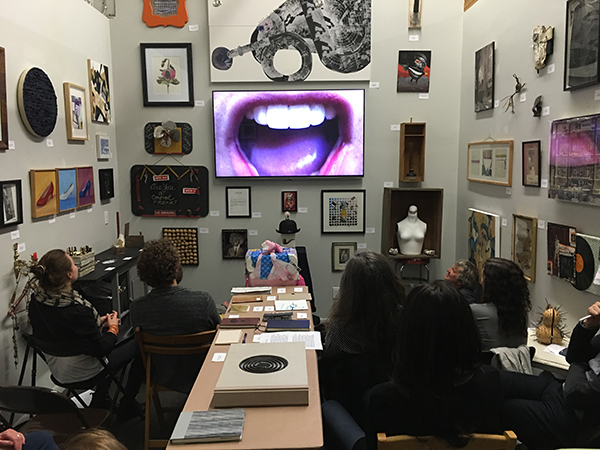 Branner Spangenberg Gallery, Redwood City, California.
Curator: Michael Paulker.
Closing & Dada Performance: Sunday, May 1, 4pm.
---
Wanderlust
23 Sandy Gallery, Portland, Oregon.
Curator: Laura Russell.
May 27 – July 30, 2016.
Wanderlust is a German word made from wandern which means walking and lust which translates as desire. We are showing CSI: Las Vegas in this exhibition.
---
LOOK! BOOK ARTS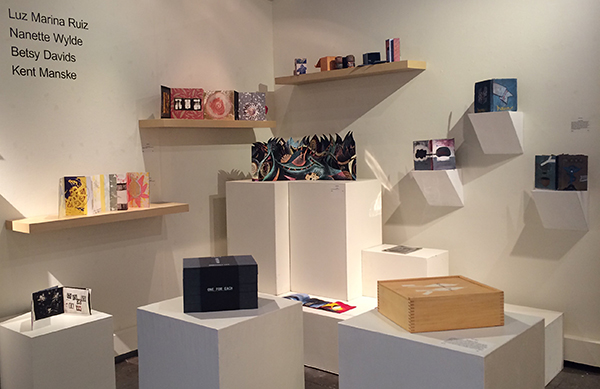 Healdsburg Center for the Arts, Healdsburg, California.
Curator: C.K.Itamura.
April 14 – May 22, 2016.
Closing Tea & Salon: Sunday, May 22, 2 – 4pm.
---
Home at Art Ark, San José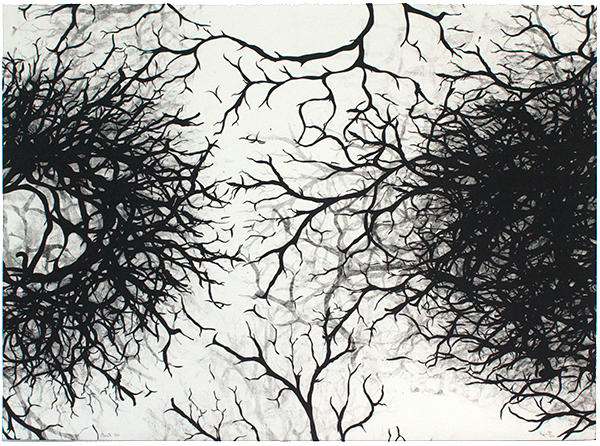 Opening Reception: Friday, May 6th, 6-9 pm.
Curator: Valerie Raps.
We are honored to participate in Valerie Raps last exhibition as curator of Art Ark. Her ten year tenure has launched Art Ark as an important San José art venue. Please come honor Valerie and her partner, Andrew Hedges, during the reception on May 6th.
Pictured is Kent's Nest IVc.
April South First Fridays Art Walk in San José.
---
Al-Mutanabbi Street Starts Here!
March 5 – May 15, 2016
Museum of Contemporary Crafts & Multnomah County Library, both in Portland, Oregon.
Beau Beausoleil's curatorial project which responds to the bombing of the booksellers' street in Bagdad continues to inform, inspire and activate us.
---
Meaning Maker
We will be distributing our Control and U.S. Presidential Elections editions of Meaning Maker at: Open Engagement 2016 POWER, April 28 – May 1. This social practice conference is headquartered at the Oakland Museum of California and includes many additional sites throughout the Bay Area.
---
In early April, Nanette and Nora Raggio showed their book, The Future, in Space Jam at The Mission Creek Festival in Iowa City. Nanette is exhibiting in The Illustrated Accordion at The Kalamazoo Book Arts Center, Kalamazoo, Michigan, May 6 – 27.
YAY! Here's cheers to all of the springy art abounding in our universe.