We are leaping heart deep in a cool bevy called art! and find that
The Future is here!
Nanette and Nora Raggio will perform a reading of their artists' book:
The Future: an epistolary.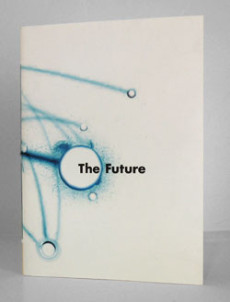 Date: Saturday, February 27, 3 – 5pm.
Location: somewhere on the mid peninsula
Space is limited:
Please R.S.V.P by Saturday, Feb. 20 to: thefuture@hungerbutton.org.
We will send you the exact location beforehand.
---
We are exhibiting in a small winter flurry of group exhibitions:
Lovers and Other Strangers, Branner Spangenberg Gallery, Redwood City, California. Curators: Martha Branner and Michael Paulker. Opening: February 14, 5 – 8pm. Closing February 28, 2- 4pm.
The Printed Page II, Abecedarian Gallery, Denver, Colorado. Juror: Sarah Carter.
Contemporary Book Arts, Geisel Library, Saint Anselm College, Manchester, New Hampshire. Curators: Kimberly Kersey Asbury and Alicia Bailey.
An Inventory of Al-Mutanabbi Street

Kaleider, Exeter, U.K.
George Mason University, Fairfax, Virginia.
The Frank & Katrina Basile Gallery at the Herron School of Art and Design, The Herron Art Library of IUPUI University.