A few sunny notes to launch the Summer Solstice and the season of warm growings.
Nanette is showing book related works with seven other artists:
Bookish at San Pablo Arts Gallery
June 20 – July 19
Reception: June 20, 1 – 3pm
---
Preserves, an audience participatory installation based on the question "What do you want to preserve?"was exhibited earlier this year at the Euphrat Museum. Images are available on our website.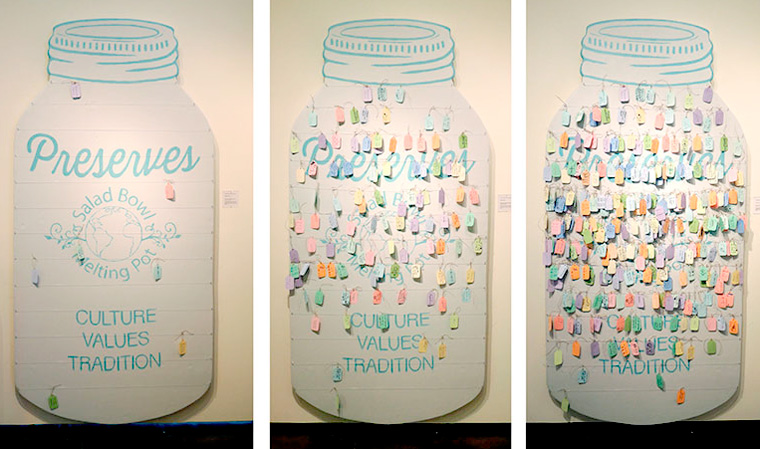 ---
At the end of June Kent is transitioning from full time teaching at Foothill College (25 years) to full time studio at PreNeo Press!
We think this means that loads more art, salons, PreNeo Residencies, and general silly fun times are germinating in our many gardens.
We hope you will join us!